[Aromatherapy]
At WabiSabiCulture
The sensory experience is
enhanced by the Aromatherapy oils
released into every space in order to create
relaxing atmosphere.
In fact, the sense of smell is intimately
linked to emotions and is interconnected
with memory, to highlight the
extraordinary evocative power of smell
related with the
psycho-physical wellness.
Wabisabiculture
has selected a series of
100% natural and pure essential oils
from wild plants or
organic farming and Compositions
specific for relaxation and peace.
Each room is equipped with Diffusers for
a homogeneous perfusion of essential oil.
In the Wabisabi botanical garden
there are many varieties of flowers
used in aromatherapy whilst walking on
the awareness paths in every
season you can benefit
from natural and relaxing perfumes.
Guided tours in Spring:
flowering wisteria and Japanese maple trees,
apple trees,
peach and cherry
call the first week of March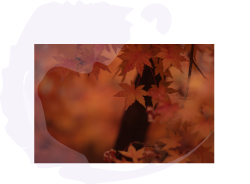 Guided tours in Autumn:
spectacular coloring of
Japanese maples
call the first week of October